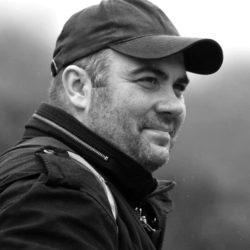 Model: The Power Rangers
Company: Bandai
Year: 1993
Materials: Plastic & Rubber
Size: Various sizes
Type: Figures & models
Moćni Rendžeri su američka serija koja prati doživljaje tinejdžera-superheroja. Nastala je još 1993. godine i do danas je snimljeno 788 epizoda.
Godine 1978. Marvel Comics i Toei su napravili veoma uspešnu adaptaciju Spajdermena, čiji su neki elementi potom implementirani u tri Sentai serije koje su kasnije rebrendirane u Super Sentai. Sten Li, pokojni kreator mnogih voljenih likova u Marvelu, zainteresovao se za adaptaciju Taiio Sentai Sun Vulcan i predstavio to Margaret Loesch, šefici Marvelovog TV odeljenja. Međutim, ona i mnoge druge mreže kojima je Lee ponudio ideju, odbile su ga jer su ideju smatrale "smešnom".
Godine 1987, grupa kanadskih komičara pod nazivom "The Kids In The Hall" je sinhronizovala snimke Kagaku Sentai Dinamana na urnebesni efekat. Serija od šest epizoda, jednostavno nazvana Dinaman, emitovana je na Adult Svim-u. Iako je ovo bila jedna od prvih publikacija Super Sentai-a u Sjedinjenim Državama, ne smatra se zvaničnom epizodom franšize koja dolazi.
Tokom putovanja u Japan 1980-ih, Haim Saban je gledao Choudenshi Biomana u njegovoj hotelskoj sobi i postao fasciniran idejom da raznobojni superheroji od spandeksa pobeđuju gumena čudovišta, kasnije usvojivši ideju sličnu Lijevoj. Proces da se to uradi nije bio nimalo sličan seriji parodija na Dinaman, koja je bila engleska sinhronizacija serije Super Sentai, već je spajao originalni japanski snimak u različitim omjerima sa novosnimljenim scenama u kojima glumci koji govore engleski zajedno. Kao rezultat toga, Saban je uspešno kreirao Bio-Man pilot i plasirao ga na više mreža, a svi su odbili tu ideju. Loesch, koji je u to vreme bio šef FOKS Kids-a, primetio je sličnost predloga koji je Saban podneo onom koji je Stan Lee imao pre mnogo godina. Slažući se da se ide napred sa idejom, sklopljen je početni ugovor od 52 epizode ​​sa FOX grupom. Oni su kupili prava na Kioriu Sentai Ziuranger od Toeija, a uspostavljeno je partnerstvo sa Bandai America za kreiranje merchandizinga.
Svaku emisiju je producirao i distribuirao Saban Entertainment od 1993. do kraja 2001. godine i emitovan na Foks Kids Netvork-u. Krajem 2001. godine, kada je Power Rangers Wild Force bio u ranoj produkciji, Power Rangers i Saban Entertainment je preuzeo Dizni, koji je preimenovao Saban Entertainment u Buena Vista Entertainment. Međutim, emisija je nastavila da se emituje na Foks-u sve dok Foks Kids nije zatvoren usred serije Vild Force. Ostatak serije i sve naredne serije emitovane su na raznim stanicama u vlasništvu Diznija do kraja 2009.