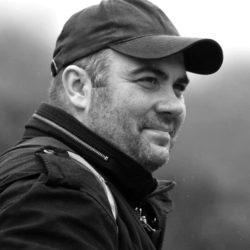 Model: Pony 
Made in: Yugoslavia ( Slovenia, Ljubljana)
Year: 1970s – 80s
Frame: Steel
Wheel size: 20″
Pony je prvi bicikl koji pamte brojne generacije pionira i omladinaca, budući da su na njima naučili da voze.. Pony je proizvodio Rog iz Velenja, a prvi modeli proizvodili su se već 1949.
Bili su dobri, prodavali su se u celoj Evropi, idealni za učenje, najpre sigurne vožnje, a posle i za vratolomije "bez ruku" i na jedan točak. Kasnije za odvesti se do reke, bazena, na obližnje gradsko izletište, na brzaka skoknuti do supermarketa kad dođu nenajavljeni. Са њом naučiti saobraćajne znake, pa pravac takmičenje "Šta znaš o saobraćaju", gde se pony vozio između čunjeva, a najteža "prepreka" bila je spora vožnja.
* Pony is the first bicycle remembered by many generations of pioneers and young people since they learned to ride on it. The pony was produced by Rog from Velenje, former Yugoslavia, and the first models were produced as early as 1949.
They were good, they were sold all over Europe, ideal for learning, first safe driving, and then for stunts "without hands" and on one wheel. Later, to drive to the river, the pool, to the nearby city picnic area, to quickly jump to the supermarket when guests arrive unannounced. Learn traffic signs with her, then the first stop is competition "What do you know about traffic", where the pony rode between the cones, and the most difficult "obstacle" was slow driving.