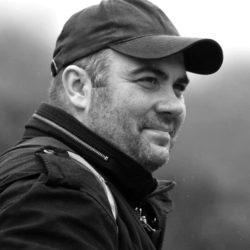 Model: Bickerton
Made in: Sweden
Year: 1970s
Frame: Aluminium
Wheel size: 16″
Predstavljamo vam jedan od pionirskih projekata prvih sklopivih bicikala, Bickerton 12″ bicikl. Bickerton, takođe nazvan Bickerton Portable, je prenosni aluminijumski sklopivi bicikl koji je dizajnirao Harri Bickerton, a proizveden je u Velikoj Britaniji između 1971. i 1989. Nakon završetka proizvodnje 1989. fabrika je zatvorila vrata tek 1991. Bickerton je prenosni bicikl lansiran kada su sklopivi bicikli imali tendenciju da budu prenosni okviri od 20 inča (51 cm) sa jednostavnim šarkama, kao što je sklopiva varijanta Raleigh Tventi. Bicikl je u potpunosti napravljen od aluminijumskih profila, bez zavarenih spojeva. Zbog svoje težine (manje od 10 kg) i preklopljene veličine paketa otvorio je nove mogućnosti , a Andrew Ritchie ga navodi kao jednu od inspiracija u stvaranju izuzetno uspešnog Bromptonovog bicikla.Bicikl je snažno promovisan na televiziji sa sloganom "Upakujte Bickerton", referenca na dvostruku namenu torbe, koja se može koristiti za držanje bicikla ili kao podloga.
* The Bickerton, also called the Bickerton Portable, is a portable aluminum folding bicycle designed by Harry Bickerton and manufactured in the UK between 1971 and 1989. After the end of production in 1989, the factory did not close its doors until 1991. The Bickerton was a portable bicycle launched when folding bicycles tended to be 20-inch (51 cm) step-through frames with a simple hinge, such as the folding variant of the Raleigh Twenty. The bicycle was made entirely of aluminum profiles, without any welds. In its weight (under 10 kg) and folded package size it broke new ground and it is cited by Andrew Ritchie as one of his inspirations in creating the highly successful Brompton bicycle.
The bike was heavily promoted on TV with the slogan "Go bag a Bickerton", a reference to the dual-purpose bag, which could be used to hold the bike or as a pannier.